Biography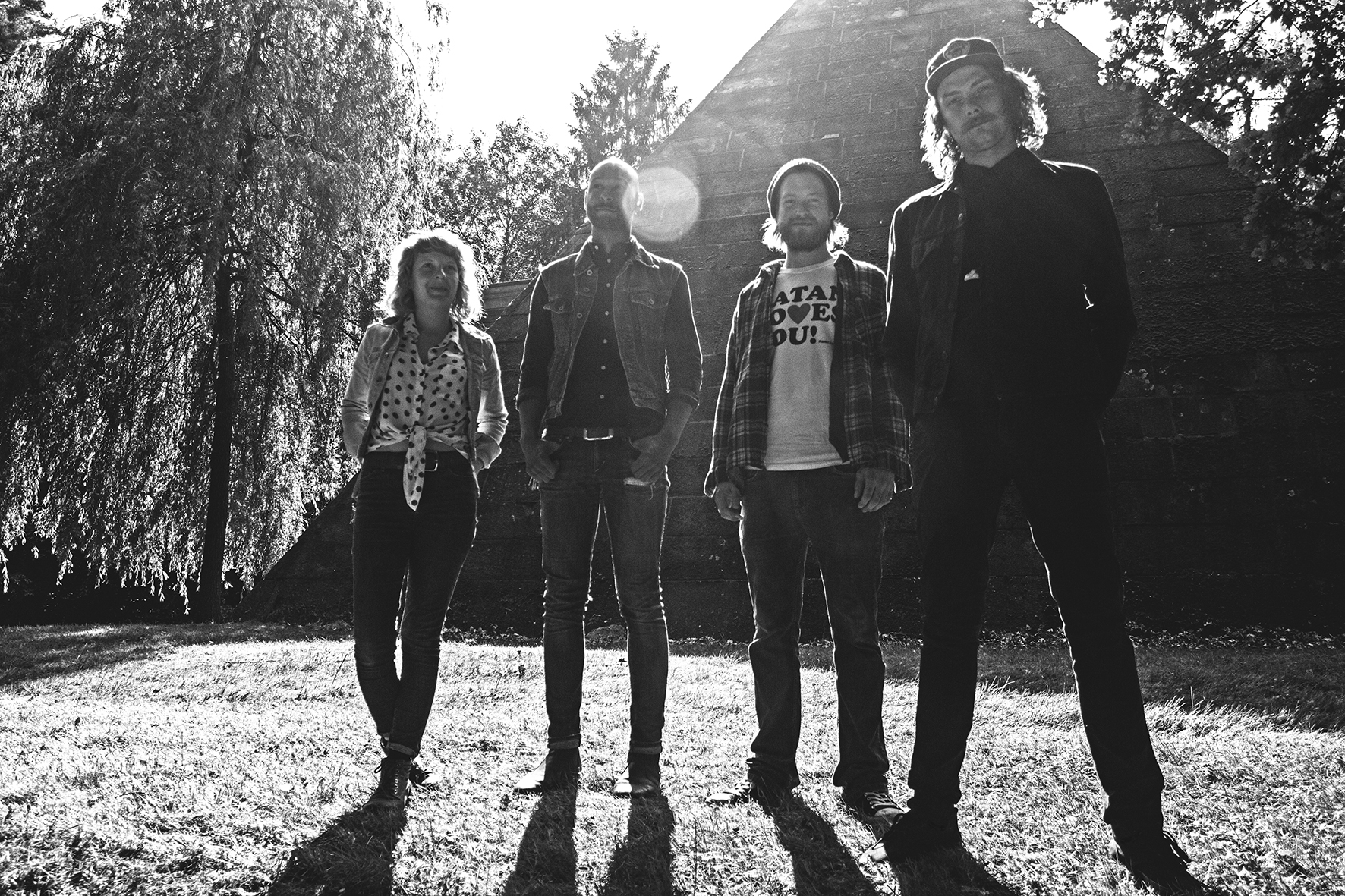 The familiar sound of the past enveloped in modern darkness. Somewhere between easy-listening and hard action rock, the people of Leipzig are processing their diverse musical background into a completely new, genre-breaking garment.
Not to be taken too seriously, but still serious, the young quartet sheds light on the gloom of dreariness with unconventional, energetic surprises. With a mix of raw late 60s blues, earthy 70s rock and a healthy dose of punk, they convey a sense of yesterday, arrived.
"It´s been January 2014, the hardcore punk school trips were over and almost every youth center in Europe played. It was time for something new and of course, in tribute to our heroes of the late 60s, even more raw. We met in a bar, back then it was only Daniel João and me, Andy Joseph. We knew each other through skateboarding and different bands that we shared stages with the years before. We actually never played together in a band, that´s why we decided to meet at the rehearsal room and jam. In fact that we were able to play different instruments, we kept on swapping while jamming and the first tunes were laid down relatively quick. But due to the fact that a project of two people constantly swapping instruments does not really make a band, we were lucky enough to meet Caroline Volk at her birthday party on May 3rd. It only took a party and a hangover to find ourselves in the rehearsal room the next day. Not even two weeks later 20 minutes of material were ready to be shared with the world. The first show followed up in August. Quickly we noticed that we were quite limited in three. Our buddy Fabian Neugebauer has already been supplying us with some raw blues material and he was able to play the keys. So we forced the idea of giving the church an organ. Two rehearsals later we were on stage as a four piece. Since then we started playing with and without keys, sometimes there are some people more on stage, but on thing stood the same... and that's preaching D.I.Y.-stamina."
Andy - C.O.M.E.
For booking requests get in touch with: [email protected]